Building a "Realistic" Marketing Plan
Marketing knowledge has grown exponentially over the past twenty years. I know more people today than every before who can explain how marketing funnels, landing pages, bridge pages, upsell pages and the like work.


In my experience, it usually takes several tweaks along the course of several months (sometimes longer) before any of these methods work the way you hoped they would. In other words, you want the maximum return possible for your efforts and that doesn't usually happen overnight.


Prepare to Make Adjustments
If you've never put a marketing plan together before, you'll often find yourself wanting to "shoot for the moon" as the saying goes – right out of the gate. Believe me, I can still relate to that. I think if I were a newbie just getting started I'd be thinking, "Just tell me what software systems to buy and get out of my way."


Then I'd burn the candle at both ends to get the project launched. Thirty days later, when nothing was working the way the experts said it would, I'd be moving on to another method.


These days, I still find myself willing to burn the candle at both ends to get certain projects launched. The difference is, I keep making adjustments until I see some kind of return on my efforts. It took a year of marketing my podcast before I saw a return on my efforts. From there, I had to decide if it was worth staying with it or not.


Yesterday I heard an interview with Carrie Forrest who was blogging for almost a decade in the food niche before she really got serious about building it into a business. In 2019 she decided to learn how to market using SEO-based strategies to market her content. It took a couple of years to learn and make adjustments, but today she's one of the most successful bloggers in her niche.


Dealing with Limited Time
It took Carrie two years of writing and rewriting to push her business into the six-figure category. During that time, she was writing, and writing, and writing. Eventually, I guess wanted to hit the 200k market, so she hired other writers. Most of her income is generated through ads.


Here's the point. As a solopreneur, you can't be all over the map. Focusing on a select few things means there are a lot of other things that will be put to the side. Automate whatever activities you can. If you can't automate something, semi-automate it if possible.


Everyone's time is limited. I know that's not exactly a revelation to anyone, but it's worth taking the time to really think this through. It's not just about what you can do. It's what you can stick with and be consistent with for six months to a year from today. With that in mind, this is just as much about what you're NOT going to do as it is what you'll do.


Creating Your Marketing Calendar
In a recent podcast episode, I talked about creating a marketing calendar for yourself. If you already use Google Calendar or Outlook Calendar, this should be a breeze for you to set up.


For most solopreneurs, a realistic marketing plan would look something like this. You have a weekly activity. For me, it's podcasting. For you, it can be anything. Many of my friends are video creators. Some publish articles. Others create tutorials.


If I were unable to keep up with a weekly podcast, I would have probably switched to recording a biweekly one. I release my weekly content every Wednesday. I publish my newsletter once a month. If I had the time, I might include a biweekly activity in the mix.


The point of having these activities recorded on your calendar is to make sure nothing falls through the cracks. What type of content could you produce every week for the next six months to a year?


What activities would you have to shelve or put aside to make this possible? What does a "realistic" marketing plan look like for you at this point in your life?


Building Your "Tomorrow Business" Today
Some people would make the argument that everything we have in our business experience today is a result of what we did yesterday. It's a pretty good argument. This can be applied to anything, but let's keep it in a business context. You have certain skills today because you put in the time and effort to build those skills.


So, what about tomorrow? What do you want tomorrow to look like? Do you want your future self to be more prosperous and in a better place than your current self?


If you could jump into a time machine and go back to visit yourself five years ago, what would you tell yourself? Obviously, if you did things differently five years ago, things would be different today, wouldn't they?


With that in mind, what do you want your business to look like in 3-5 years? That's what you need to start building TODAY. What activities got in your way five years ago that slowed down your progress? In other words, you'd be further along today if you had done less of _________ five years ago. Or even three years ago.


What would you do more of? What would you do less of? What new things would you focus on and what old things would you completely let go of?


Where would you like to be in your business 3-5 years from now? What things would you like to change and why? I'd be interested to hear from you. The odds are, you'll be a different person tomorrow than you are today (just as you see things differently today than you did in the past).


Feel free to share your thoughts!


The Magic of Short Books
Short Books (or Shooks as the Author calls them) are focused books that can be read in about an hour and lead readers to connect with you and become a customer..
The Magic of Short Books
makes writing a book simple and straightforward. It contains practical and proven advice for authoring your own customer attraction book for your business.
Before you think about writing a book for your business, invest an hour of your time and read

The Magic of Short Books

. It is short on purpose and will open your eyes to a better, faster and easier type of nonfiction book for you to create and for your potential customers to read.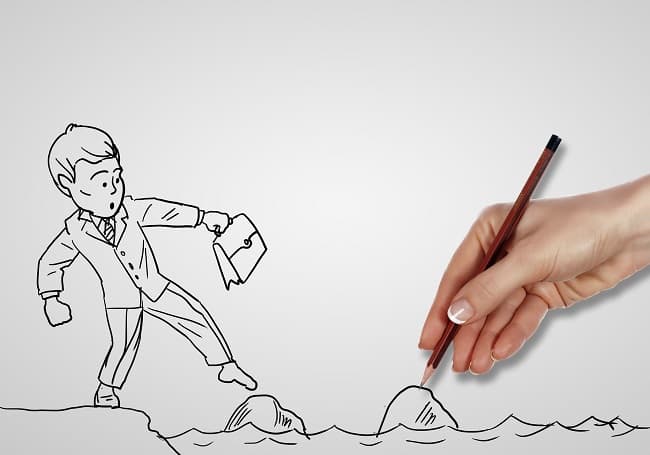 Digital Marketing Strategy for Solopreneurs
How do you create an effective marketing strategy for yourself and your business if you're just one person? Do you need to hire a team? Can you reach enough people without investing in paid advertising? If you find yourself asking these questions, keep reading. I have good news to share with you.
Creating a Membership Site for Recurring Income
This week a good friend of mine was sharing information about starting and running a successful membership site. He started his business back in the 1990s, and he's run multiple membership sites over the years… so he really has some insights into what makes a membership site work and what doesn't.
It's funny but, when you bring up a topic like this, many of the people I know will immediately talk about the pros and cons of using WordPress vs using another platform that's out there. Topics like membership plugins and learning management platforms (such as Teachable) become the primary focus.
But in his mind, all of that is secondary to the membership business model and what goes into building the business side of things.
That's what I'm going to share with you today. I think you're going to love it!
Scale Your Business with The One to Many System
Solopreneurs, Freelancers, and Professionals can now scale their brands and multiply their monthly income with half the time and effort it takes to run a service-based business.

Build an audience teaching what you know, and enjoy the kind of REACH (or greater) that used to be possible through traditional social media.
Get your message in front of an ever-growing number of people who are difficult to reach and spending less time on social media
Build real connections with real people and transform your approach to online marketing.
Build a stronger personal brand and marketing system. Scale your business's reach without needing to manage a full-time team or employees.
For more information, please visit:
www.jimgaliano.com
www.onetomanysystem.com